Erin Leigh is the Artistic Director of Dance Matters, a Charleston, SC based dance company dedicated to creating cross disciplinary work that educates, engages, and inspires audiences of all ages. Her choreography has been presented at the Alabama Dance Festival, the American College Dance Festival in Columbus, OH, Awakening V: Motion in Charleston, SC, Food for Thought in Cleveland, OH, and the Sound and Music Computing Conference in Limassol, Cyprus.
For more than a decade, she performed, choreographed, and was a dance educator with the Dance Theater Collective, a contemporary dance company dedicated to community outreach and collaborations. She has performed in works choreographed by Amie Dowling, David Dorfman, Jennifer Kellor, Claire Porter, Mark Taylor, Susan Van Pelt, and the members of the Dance Theater Collective.
She earned an MFA from the University of North Carolina at Greensboro and currently teaches in the dance program at the College of Charleston. She presented teacher training workshops in dance integration through multiple venues including Franciscan University of Steubenville, the Hershey Montessori Farm School, Young Audiences of Greater Cleveland, Engaging Creative Minds, the Palmetto State Arts Educator Conference, and the South Carolina Dance Festival.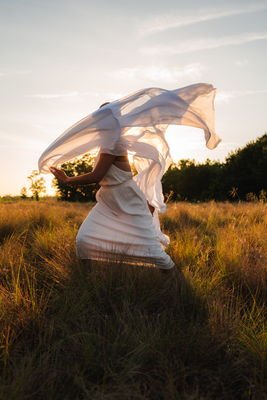 Jordan Maria was born in Charleston, South Carolina and attended the Charleston County School of the Arts as a dance major. During that time, she trained extensively at Just Dance, Charleston Dance Institute, and Dance FX. She has also performed in the Columbia City Ballet's "Nutcracker" and "Dracula".
Jordan began performing with Moranz Entertainment in the spring of 2012 in "You're the One I Want" and is entering her fourth consecutive season with Moranz Entertainment. Jordan has recently been fortunate enough to be seen performing with Annex Dance Company, Charleston Dance Project, Dance Matters, and now Dance Lab's "The Club."
Jordan has performed with artists such as Pauletta Washington and The Charleston Pops. Jordan is a recent graduate of The College of Charleston, double majoring in Dance and Theatre with a concentration in lighting. Through this program, she has performed historical works such as Doris Humphrey's "Soaring", Bob Ivy's "Tarantella", and Pearl Primus' "Strange Fruit" which was performed locally and nationally for The College of Charleston. During the summer of 2019 she received a summer research grant from the college to work as the Assistant Lighting Designer for the Salt Lake Acting Company.
Jordan has been working on videos in order to inspire a new form of artistry in collaboration with storytelling and dance. You can see her in Gino Castillo's video "Cha Cha Charleston"; as well as "Glory Comes" with music from the motion picture Harriet; "Selah" with music from Kanye West; and "Freedom" with Music by Ranky Tanky. Jordan has debut work with Grammy Winning band Ranky Tanky, multiple award-winning poet Marcus Amaker, "World-Renowned Cellist" (CNN) Wade Davis, and Yuhas & Dancers.
This summer Jordan headlined Charleston's first Juneteenth Festival as a solo artist and is working on new solo productions. Jordan just finished working as the Choreographer and Assistant Director for #SLACABERET at the Salt Lake Acting Company.
Marielle Richardson began her dance training at the age of five years old at California Dancer studio in Riverside, CA. She is a well-rounded dancer with training in styles such as tap, jazz, ballet, pointe, hip hop, modern, contemporary dance, musical theater, and some African and Latin dance forms. Since 2007, Marielle has gained experience in choreographing and teaching in each of these styles.
She trained for 3 years at Riverside City College with instructors Mark Haines, Rita Chenoweth, Stephanie Gilliland, Sophia Carreras, and Jo Dierdorff. She was chosen to choreograph for the student concert Celebrate Dance in 2010 and 2011. She received the RCC Dance Department scholarship in 2011.
Marielle transferred to CSU Long Beach in 2011 where she received her BFA degree under the instruction of Andrew Vaca, Gerald Casel, Sophie Monat, Lorin Johnson, Lisa Johnson, Summer Brown, Keith Johnson, and Colleen Dunagan. With modeling, She can be found on the centerfold of LaunchPad Magazine April 2014, modeling for Neuma's Eco-couture hair care line.
Before moving to South Carolina, she taught multiple dance styles at Brilliant Dance Academy in Yucca Valley, CA from 2014 to 2017. Currently, you can find her loving working with the company kids at Beaufort Academy of Dance and helping create Coming to Monuments with Dance Matters contemporary dance company. She has been married to her Marine since 2012 and together they have one son.
Georgia Grace Schrubbe is the owner of Holy City Salsa Dance Studio. Her first love is ballet and she grew up training and performing with Mobile Ballet and Bayshore Ballet Dance Theatre in lower Alabama. She's also studied ballet at the Ballet Nacional de Cuba's Catedra de Danza, San Francisco Ballet School, Kaatsbaan Extreme Ballet, Alabama Ballet, and LaBelle Performing Arts Center.
She fell in love with Latin music and dance in 2009 when she moved to Charleston to pursue a Communication degree at the College of Charleston. While in school, she trained and performed with Charleston Ballet Theatre, Charleston Dance Project, the College of Charleston Dance Department, Estilo Seis Dance Company, and Elite Ballroom International.
After a brief stint as a tour leader in Havana for Insight Cuba, she began teaching as an apprentice instructor with Charleston Latin Dance from 2013-2014. In 2014 she launched her own company, Baila ConmiG.A., and performed in and choreographed for the Strings and Salsa shows at the Charleston Music Hall and Harbison Performing Arts Center in Columbia, S.C. She produced local events and classes and her company performed locally and regionally at events including the Columbia Salsa Summit, Charlotte Salsa and Bachata Festival, Jailbreak Festival (now Charleston Arts Festival), and the Charleston Cinco de Mayo Festival.
In summer 2016, she opened Holy City Salsa Dance Studio and with her team has shared the love of Latin dance and music with more than a thousand people in the Lowcountry. With Holy City Salsa, she's choreographed for and performed in numerous showcases, local Latin dance events, and festivals. She's guest taught at dance studios and schools across Charleston and as a Charleston County School of the Arts artist-in-residence in 2018 and 2020.
Lily Watkins began her ballet training in Columbus, Ohio under Shir Lee Wu. In 2004 she was awarded 1st place in the Junior Classical Division for Youth American Grand Prix semi-final in Chicago, IL, and the following year she was invited to attend The School of American Ballet as a scholarship student in the Advanced Division. While studying at SAB Ms. Watkins performed numerous times at the David H. Koch New York State Theater alongside New York City Ballet, including dancing principal roles in 2 & 3 Part Inventions and Fanfare during the 2008 Jerome Robbins Celebration.
In 2009 Ms. Watkins was one of four promising choreographers commissioned for the New York Choreographic Institute's Spring Session. She has since expanded her choreographic repertoire to encompass a wide range of genres and has received regional and national honors for her neoclassical, contemporary, and musical theater choreography.
A magna cum laude graduate of Beloit College with a BA in Creative Writing, Ms. Watkins was the 2012 recipient of the Chavey Family Endowed Award in Dance for outstanding contributions to the dance program. In addition to her dance training at The School of American Ballet and Beloit College, Ms. Watkins has attended summer programs with Hubbard Street Dance Chicago, Miami City Ballet, American Ballet Theater, Orlando Ballet, and BalletMet Columbus.
She has been teaching and choreographing in Charleston since 2014 and is currently on faculty at the Dance Conservatory of Charleston (West Ashley) and the Musical Theater Center (Mt. Pleasant).